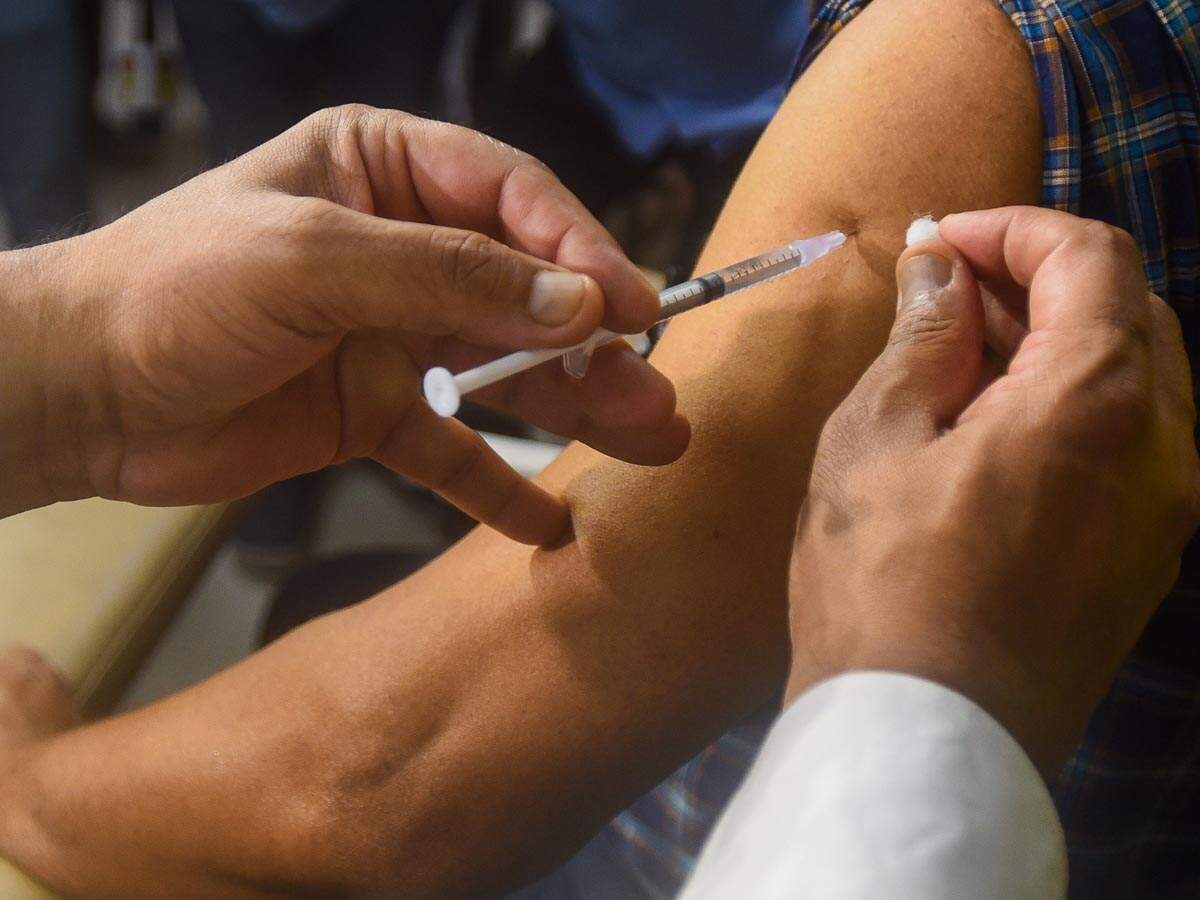 Pune: Two
hospitals
in Pune district — the KEM Hospital Research Centre in Shirur and Noble Hospital in the city — have been selected as potential host sites for the mid-stage
human trials
of the Sputnik V
Covid vaccine
developed by Russia.
The names of the hospitals were recently uploaded on the website of the Clinical Trials Registry-India (CTRI).
A senior official from the Hyderabad-headquartered Dr Reddy's Laboratories confirmed the development and said the Sputnik V trial could involve as many as 1,600 volunteers from India — 100 in phase II and 1,500 for phase III. The pharma major has partnered with the Biotechnology Industry Research Assistance Council (BIRAC), Department of Biotechnology (DBT), government of India, for advisory support on the clinical trials the vaccine, which are expected to begin once the volunteers are screened.
The official said that process is likely to start in a couple of weeks.
The Dr Reddy's official said, "The vaccine has already reached India. It will be sent to the selected sites after screening of volunteers is completed. It's a pan-India trial, but we don't have state-wise break-up on the number of volunteers. The process will be based on competitive recruitment – multiple sites competing to enrol a specific number of trial participants. So it is difficult to predict the number of volunteers expected to be enrolled from Maharashtra.
An ICMR official said, "Dr Reddy's and Sputnik LLC are jointly conducting the trials to assess safety and immunogenicity of the Gam-COVID-Vac combined vector vaccine for SARS-CoV-2 infection in healthy Indian volunteers. Though ICMR maintains the CTRI portal, the Sputnik V trials are not being done with ICMR. The agency does not have more information on current status of the trials than what has already been provided by the CTRI."
Officials from the two Pune district hospitals confirmed they have been selected as trial sites. They added some paperwork, including approvals from institutional ethics committees, were still pending.
An official from the Institutional Ethics Committee at Noble Hospital said the trial proposal is still under review and a clearer picture will emerge after eight to 10 days.
An official from the KEM Hospital Research Centre said, "The trial documents are yet to be shared with us. The documents will be sent to the ethics committee for review. And once we have its approval, an agreement will be signed between the sponsor and the selected site."
According to information uploaded by CTRI, the estimated duration of the trial will be seven months. Nine sites have been selected. Besides the two centres in Pune, other locations are in Uttar Pradesh, Tamil Nadu, Karnataka, Rajasthan and Pondicherry.