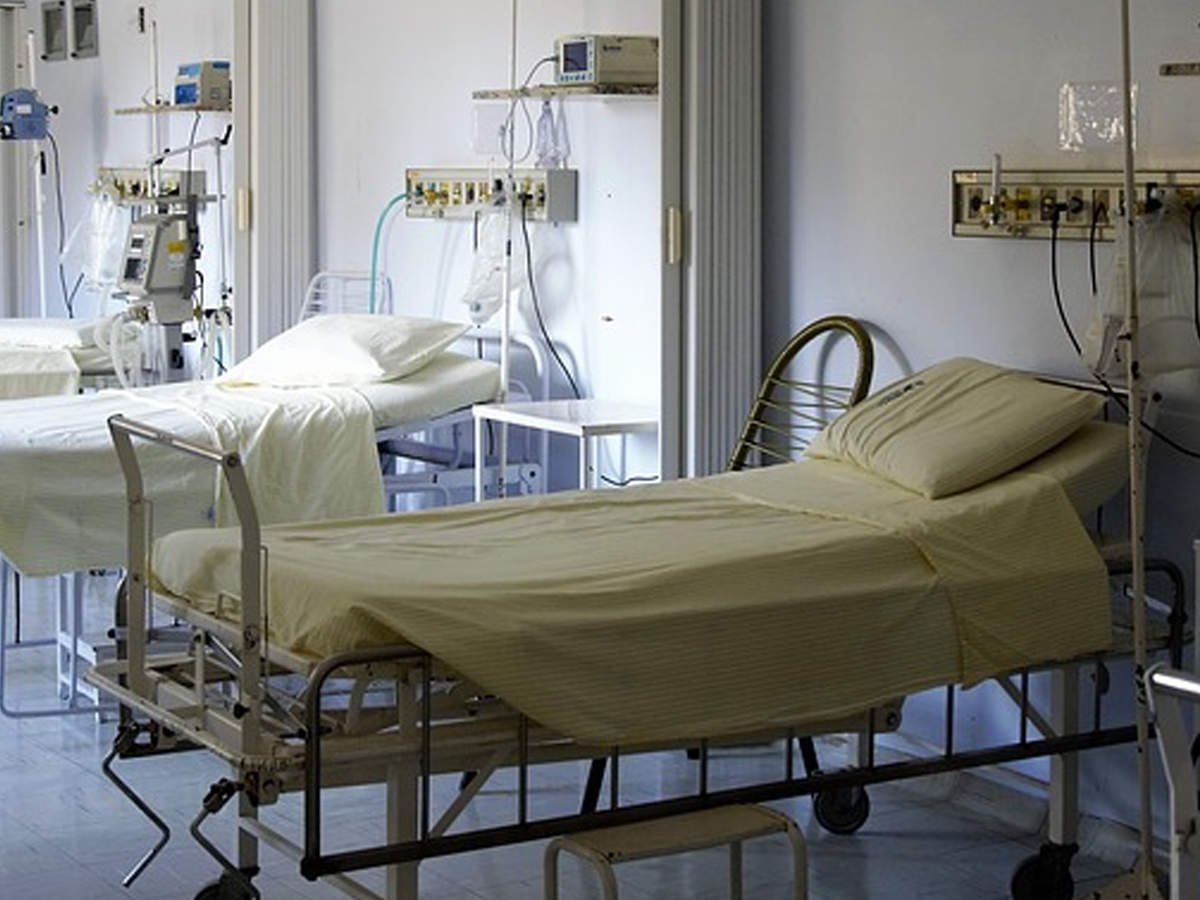 Nagpur: In a reversal of trends, the
Government Medical College
and Hospital's (
GMCH
)
medicine department
is facing an acute shortage of beds for
non-Covid
patients. This is despite the tertiary care centre having recently added 400 new beds, with nearly 1,400 existing earlier.
The department caters to patients of head injuries, mainly from road accidents, and common illnesses like high fever, vomiting, blood pressure, as well as for post-operative care.
In August-September last year, GMCH had run short of Covid beds though it had committed 600 beds. It was not the only hospital but the Covid peak had resulted in all dedicated Covid hospitals running full during that phase in the city.
Since Covid infection spread in the city in March last year, the medicine department is left with just five wards (three male and two female) while it had total nine (six male and three female) earlier. While the workload has spiked to pre-Covid times, four wards of the department remain blocked for Covid patients.
The 400 new beds came up following high court orders. These 400 were beds meant for Covid but GMCH's Dedicated Covid Hospital has plenty of vacant beds as patients needing admission have declined since September.
On Monday, TOI visited Ward Number 48, 47, 23, 36 and 27 to find almost all beds full. In a couple of wards, some vacant beds were seen. The on-duty staff told TOI that the wards get new admissions on alternate days and the scene becomes chaotic.
Ward Number 48 had around 7 vacant beds but the staff said that double the number of patients would be needing admission on Tuesday, which is one of the three days when it takes in patients. "Somehow patients are accommodated but they don't get a bed easily. If the ward number changes, the doctor too has to be changed. Doctors work under a unit and accordingly their patients are admitted on a specific day of the week to a specific ward," they said.
Officials also complained that the hospital administration had deployed junior residents, especially when seniors need to be on duty in the department, which has the most number of patients at any given time.
TOI also spotted junior residents in these wards on Monday.
"Specialists, at least at the rank of professor, need to look after these patients in post-operative care. Non-Covid patients are more now and we don't have sufficient beds for them. Wards reserved for Covid must be opened to accommodate these patients," officials said.
Medical superintendent Dr Avinash Gawande said the reserved wards are being opened as per need. "The 400 beds till need some works to be used. Toilet work is remaining there," he said.
Panel to probe deaths of 3 allegedly due to oxygen supply break
GMCH dean Dr Sajal Mitra has set up a four member committee to inquire into the death of three patients, allegedly due to sudden snapping of oxygen supply in Trauma Care Centre's ICU-I on Sunday.
Led by professor and head of pulmonology department Dr Sushant Meshram, the inquiry panel comprises professor and head of medicine department Dr Prashant Patil, professor and head of anaesthesia department Dr Barsagade and medical superintendent Dr Avinash Gawande. The panel has been asked to submit its report by Tuesday.
GMCH officials claimed the deceased were Covid negative but critically ill when brought to the hospital. "One suffered a heart attack in casualty ward, one was on dialysis and third had pneumonia with heart problems. Their oxygen saturation level had sunk below 56, 55 and 66. So far, no fault in oxygen supply has come to fore," they said.