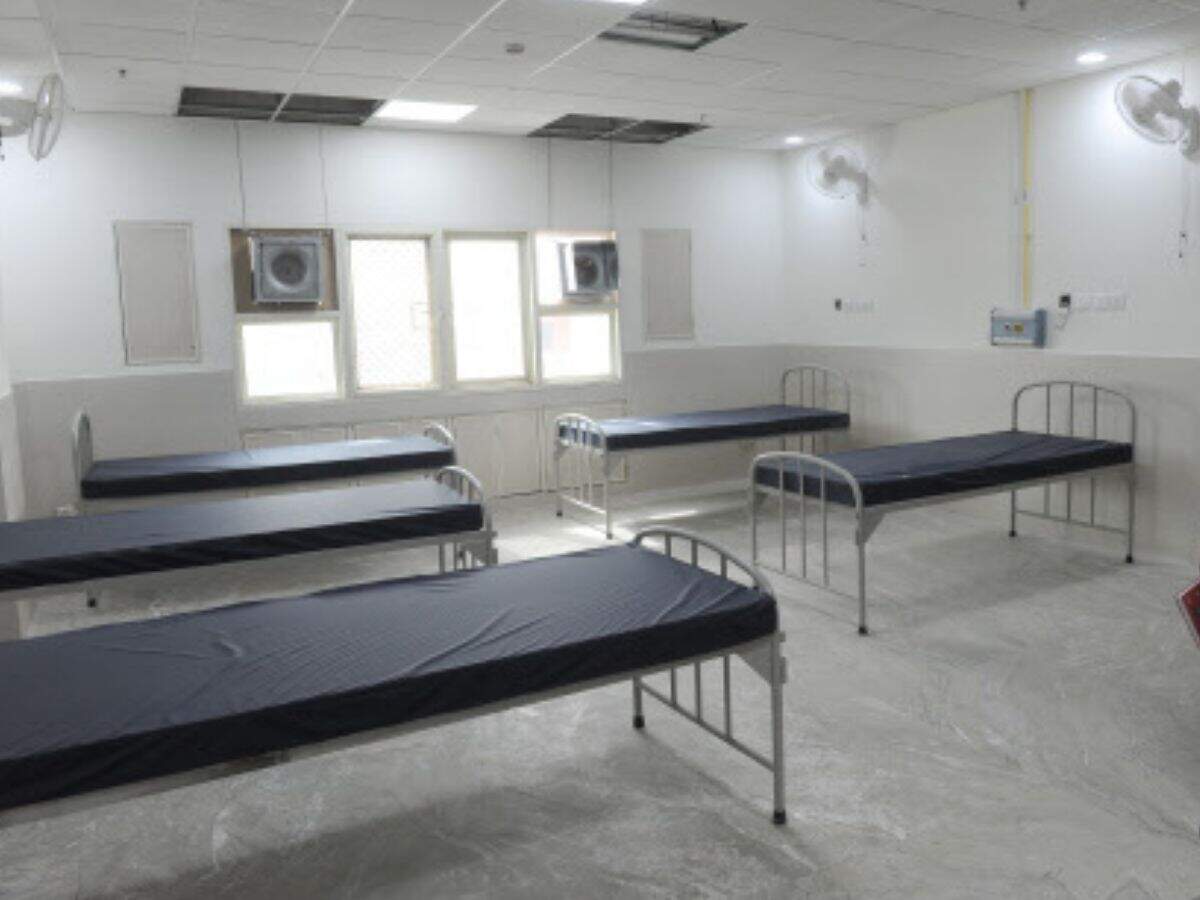 New Delhi: Delhi is to get more than 4,000 additional beds, including
ICU beds
, in
hospitals
exclusively for
Covid patients
by the month end. Preparations are on to add more ICU beds in government-run Guru Teg Bahadur and Deen Dayal Upadhyay hospitals, while several private hospitals are also reserving beds to deal with the spike in Covid cases.
Delhi government
's order to private hospitals to reserve 60% beds for Covid patients will add 2,644 beds to the facilities to treat the infection. Together the state government and the central government will also add 1,413 ICU beds in state-run medical facilities.
Currently, Delhi has 17,300 Covid beds, 1,396 ICU ones with ventilators and 2,623 ICU beds without ventilators. According to the latest report, only 122 of the 1,396 ICU beds with ventilator are vacant now, similarly 418 of 2,623 ICU beds without ventilators.
Due to a sustained surge in Covid cases — Delhi has been reporting around 7,500 fresh cases every day — hospital bed occupancy has gone up.
In the past few weeks, the occupancy of ICU beds with ventilators and ICU beds without ventilators has increased, more in private hospitals than in government institutions. The occupancy of the non-ICU Covid-19 beds is also growing.
The surge in new cases has prompted the government to take a number of measures to increase the number of Covid beds, including ICU beds with ventilators and without ventilators. Delhi government has ordered 90 private hospitals to reserve 60% of their total bed capacity for treatment of Covid patients. An official said that many private hospitals have increased the percentage of Covid beds to 60% of the total beds capacity and other hospitals are preparing do the same. Across 90 private hospitals, 2,644 beds will soon be for Covid treatment.