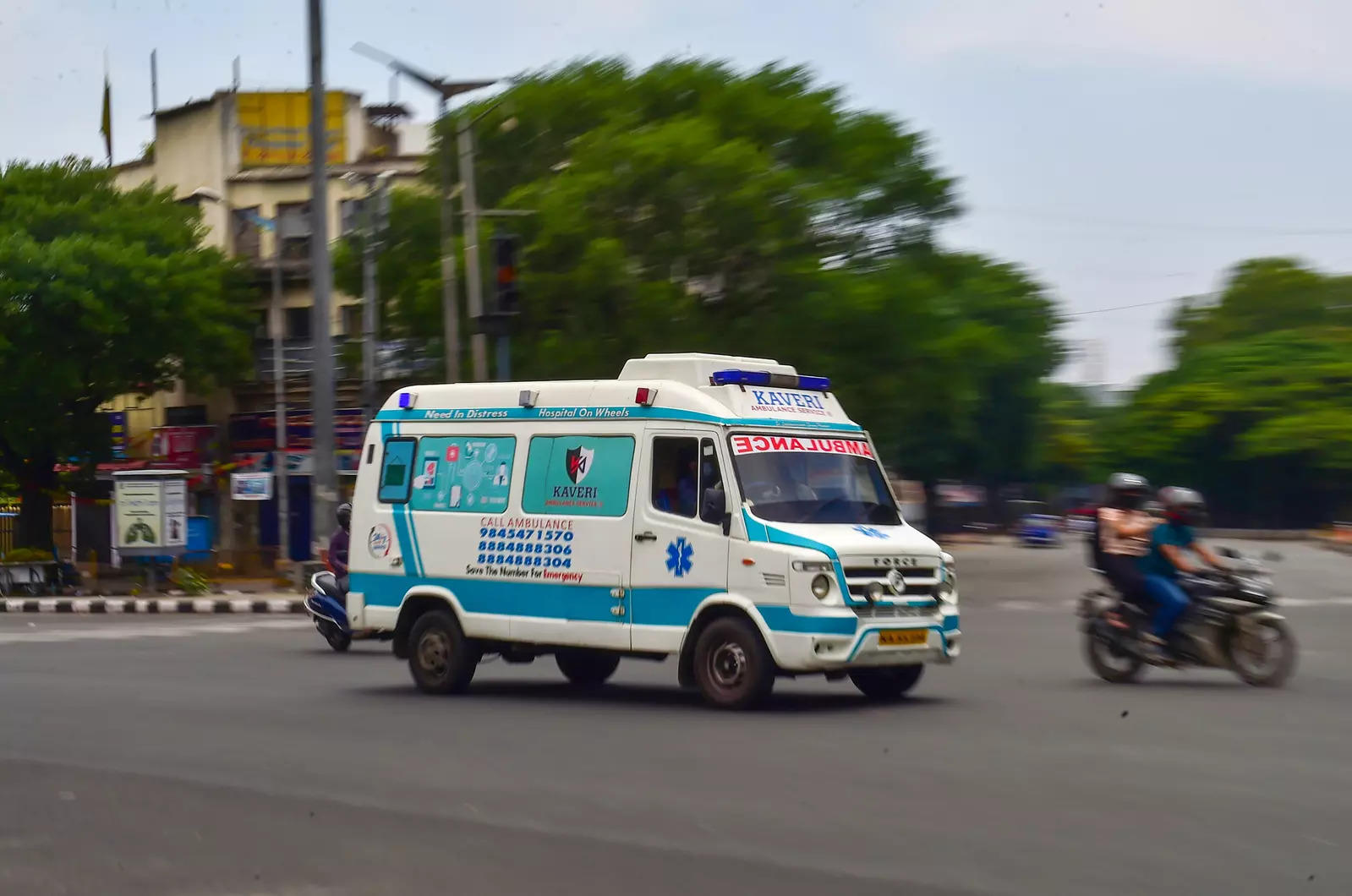 Knowing
Covid-19 bed
status has been made easier — with 108
ambulances
directly being connected to
bed status
dashboard. The families of the patients taking them in emergency can now directly learn about the bed availability from the ambulance driver.
"This will be useful for the patients and their families as they will be in hurry" Dr K Ramesh Reddy, director of medical education ( DME) said. There are about 400 ambulances in the state, mostly in the city. Looking at the case surge during the second wave, the state government has given permission to more than 1,200 hospitals in the state for the treatment this time. With many people looking to take beds in bigger hospitals, there has been increased scarcity in these hospitals.
"During the first wave, we had given permission to only a few hospitals. Now, almost every treatment centre with more than 50 beds having basic amenities to treat Covid-19 patients has permission. People should take beds depending on their medical condition," Reddy said.
Officials observed that many small hospitals which can accommodate patients with mild and moderate symptoms are not being utilised. "Not everyone require super-speciality treatment. Only if oxygen treatment is required, bigger hospital may be needed," observed an official.
The tendency of going to small hospitals is just beginning in the city. My uncle is 72 with comorbidities. He had Covid-19 infection and we could not secure a bed in a big hospital. A friend suggested a medium level hospital at the outskirts. He recovered in 10 days" K Sridhar, a private employee said.
Out of 1,200 permitted private hospitals, only around 100 will be big and about a dozen will be super-speciality with over 500 beds. The rest of the hospitals will also have beds, pointed out another official.