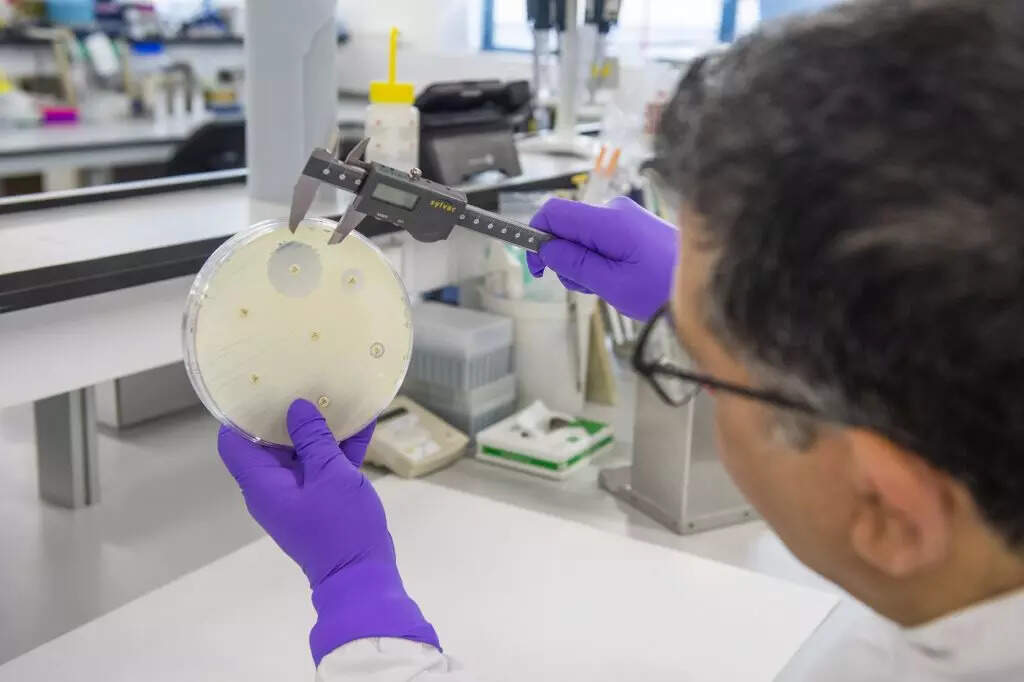 INDORE
:
Mahatma Gandhi Memorial Medical College
may soon have a second laboratory of state for surveillance of anti-microbial and ani-fungal resistance that would be developed by National Centre for Disease Control (NCDC), New Delhi.
The medical college is aiming to play their part in putting a check on antimicrobial resistance, a growing threat to public health. In Madhya Pradesh, Gandhi Medical college, Bhopal already has a lab for AMR.
MGM dean Dr Sanjay Dixit confirmed the development and told TOI, "We have sent a proposal to NCDC for setting up a laboratory for studying AMR around two weeks back and got in principal approval for that."
The laboratory will be set up very soon and the plan is to study different types of AMR including primary and secondary drug resistance with focus on later, said Dr Dixit.
Elaborating about this Dr Dixit said, "In lab a culture of different bacteria are allowed to grow and then are exposed with different types of antibiotics to know about their sensitivity and effects of these on them."
It helps in understanding better ways of treating different diseases, said Dr Dixit. "The secondary drug resistance is a challenge developed when patients stop to complete the course of treatment in a long-term disease like tuberculosis, leprosy and others", said Dr Dixit.
In such cases, the bacteria are not killed but they develop a resistance against the drug. So, this causes a challenge in treatment when the disease returns. With this lab, we would try to know how to tackle these challenges, said Dr Dixit.
It is also supposed to increase the research-based approach in the medical college and improve strategy for tackling AMR in the state. "Union and state governments are also working to put a check on antimicrobial resistance as development of modern medicine would remain at risk in absence of effective antimicrobials," Dr Dixit said.
Recently, on a letter of the National Medical Commission (NMC) a AMR committee was set up in hospitals in the district.