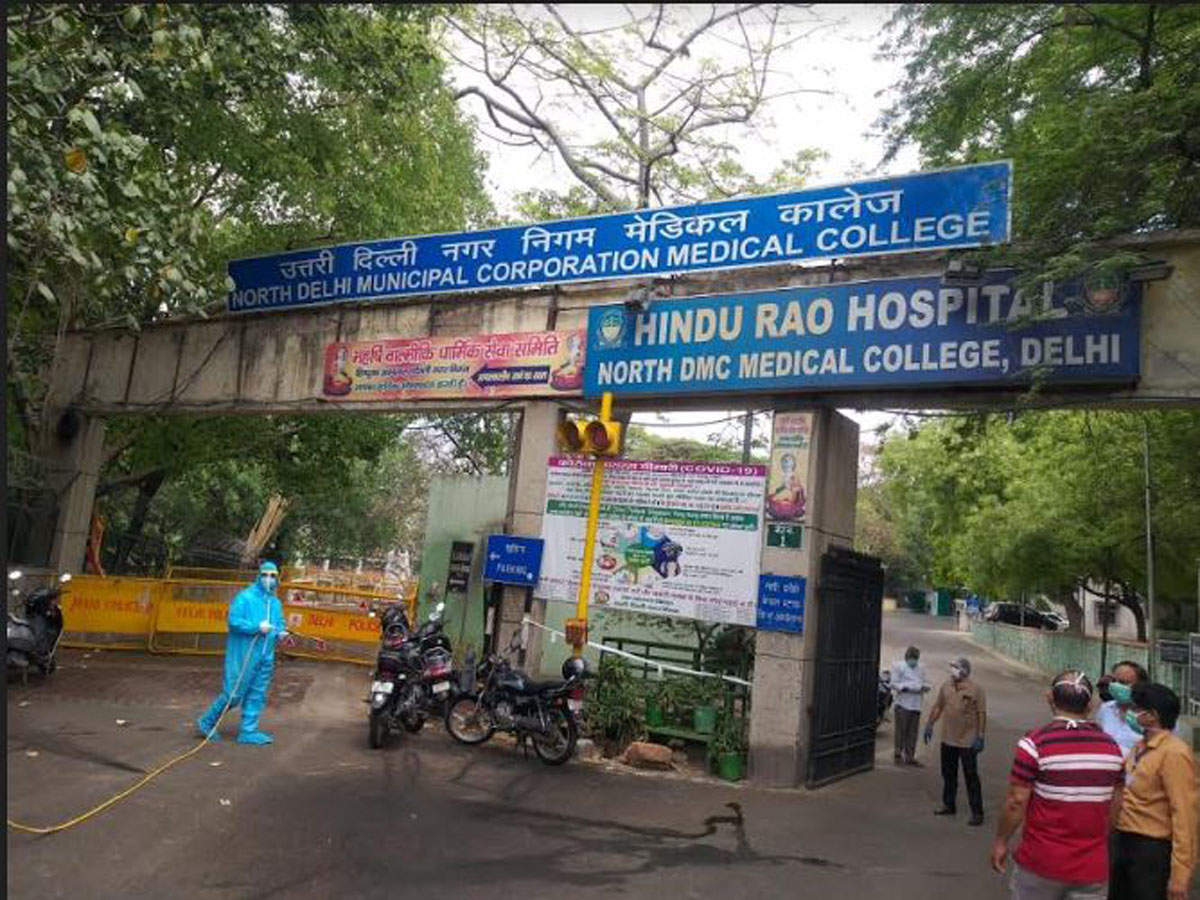 New
Delhi
: Around 15% of
Covid-19
patients admitted to
Hindu Rao Hospital
, which was turned into a Covid-dedicated facility between June and October, have died — revealed a data from
North Delhi Municipal Corporation
.
The hospital is now preparing for the second round of Covid operations for which the mayor had already announced reservation of 20 ICU beds for Covid-19 patients.
In response to an official query, the executive wing responded saying, during its operations between June 27 and October 13, the hospital had admitted 186 patients, of them, 129 had recovered and 28 died during treatment.
The hospital authorities had also recorded several patients leaving midway, categorised as leave against medical advice (LAMA). It had utilised Rs 34.4 lakh in treatment of Covid patients, the department stated.
During the operation, the healthcare workers and hospital staff were accommodated in two hotels, for which the civic body incurred a cost of Rs 3.7 crore. In all, 208 doctors, 179 nurses, 67 paramedical staff and 193 ward boys and staffers were deployed in eight batches at the hospital. An official said the payment of the massive bill was still under process.
According to the data, in 109 days of Covid operations, 186 patients were admitted to the hospital. Towards October, when the doctors threatened to go on strike due to non-payment of salaries, 20 patients had to be shifted to other hospitals. The hospital authorities had not provided the status of nine remaining patients.
In July, TOI had reported that many Covid patients had left the facility, including five LAMA cases. Due to lower bed occupancy and underutilised healthcare staff, the hospital had also started redistributing its staff to other hospitals to treat non-Covid patients.