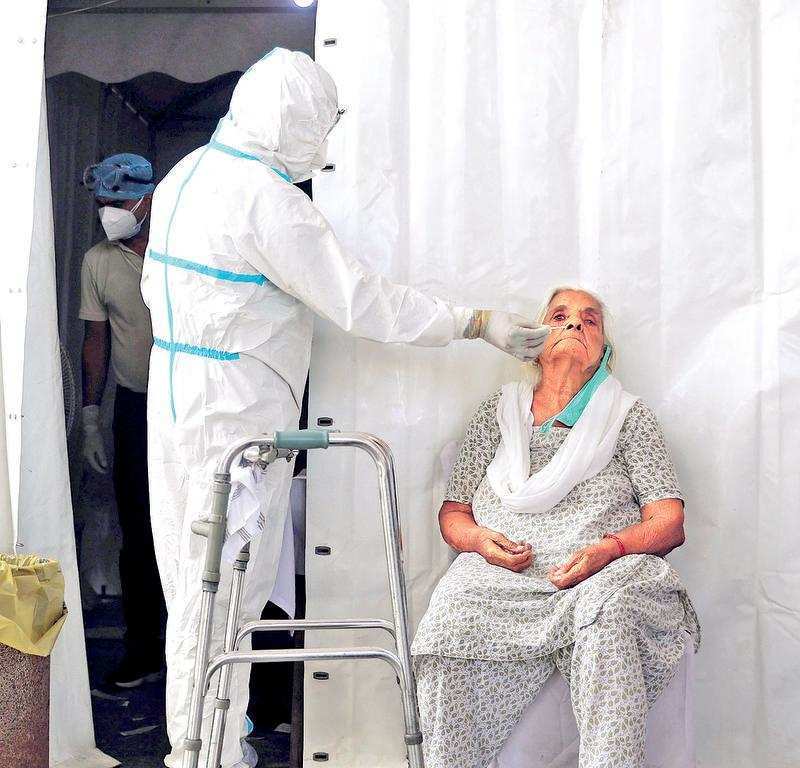 Ahmedabad: As the AMC awaits the notification making social service a punishment for those flouting corona norms, it is giving shape to the salutary measures that could include feeding
elderly Covid patients
. Other duties may include giving medicines on time to patients and ensuring they have drinking water at hand.
The civic authority will be the agency to implement the punishment for those caught without masks or nabbed for violating social distancing rules.
The AMC plans to make the offenders feed patients who are 60 and above. "We don't know yet if the violators will be sent to only Covid care centres or to hospitals as well," an official said. "But the AMC might send the violators to hospitals too." The official added: "Another measure being mulled is to send the violators to Covid hospitals such as SVP to at least clean the lobby and reception areas."
A senior officer said that the offenders will be sent to care centres or hospitals nearest to their residences, so that they don't have to commute long distances.