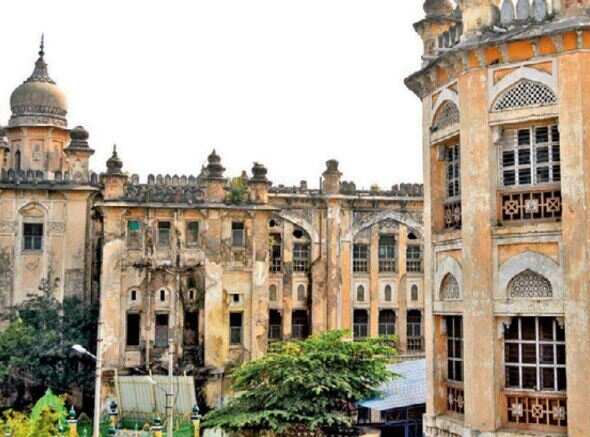 Hyderabad: The Telangana high court on Thursday questioned the state government as to why it is making inordinate delay in respect of raising a modern hospital complex for housing Osmania General Hospital (OGH) which is currently operating from a 100-year-old heritage building.
A bench of Chief Justice Hima Kohli and Justice B Vijaysen Reddy was critical towards the government for not taking any decision on whether to raise a new building at the same place by demolishing the existing OGH building or retain it as a heritage structure and raise a new hospital complex at the vacant place within the OGH complex. The bench was hearing a 2015 public interest petition filed by advocate T Bucha Reddy of Barkatpura, who challenged the decision of the municipal administration wing to remove heritage structures like OGH from the list of protected monuments list.
Senior counsel S Satyam Reddy appeared for the petitioner and said the government issued GO No. 183 (on December 7, 2015) with an agenda to hand over all such old buildings to some private persons in order to enable them to own them. "This GO goes contrary to section 59(1) of the AP Urban Areas Development Act, 1975, that accords protection to such heritage structures," he said.
Following another set of pleas that sought immediate demolition of the OGH building and raise a new hospital complex in its place on the ground that the old structure may collapse at any time and may endanger the lives of patients, staff and doctors, the high court earlier sought to know from the government particulars of vacant space within the OGH complex.
The court also asked the government whether it could raise a new structure in the same compound without disturbing the ancient structure. The bench on Thursday reminded the petitioner's counsel that the court in its Irrum Manzil judgment accorded sufficient protection to all the protected monuments and added that the state was not free to demolish them.
The bench, however, expressed concern as to why it took half a decade to take a decision. The AG sought four weeks' time to convey the decision of the government in this regard. He told the bench that the government is on the verge of taking a final decision.