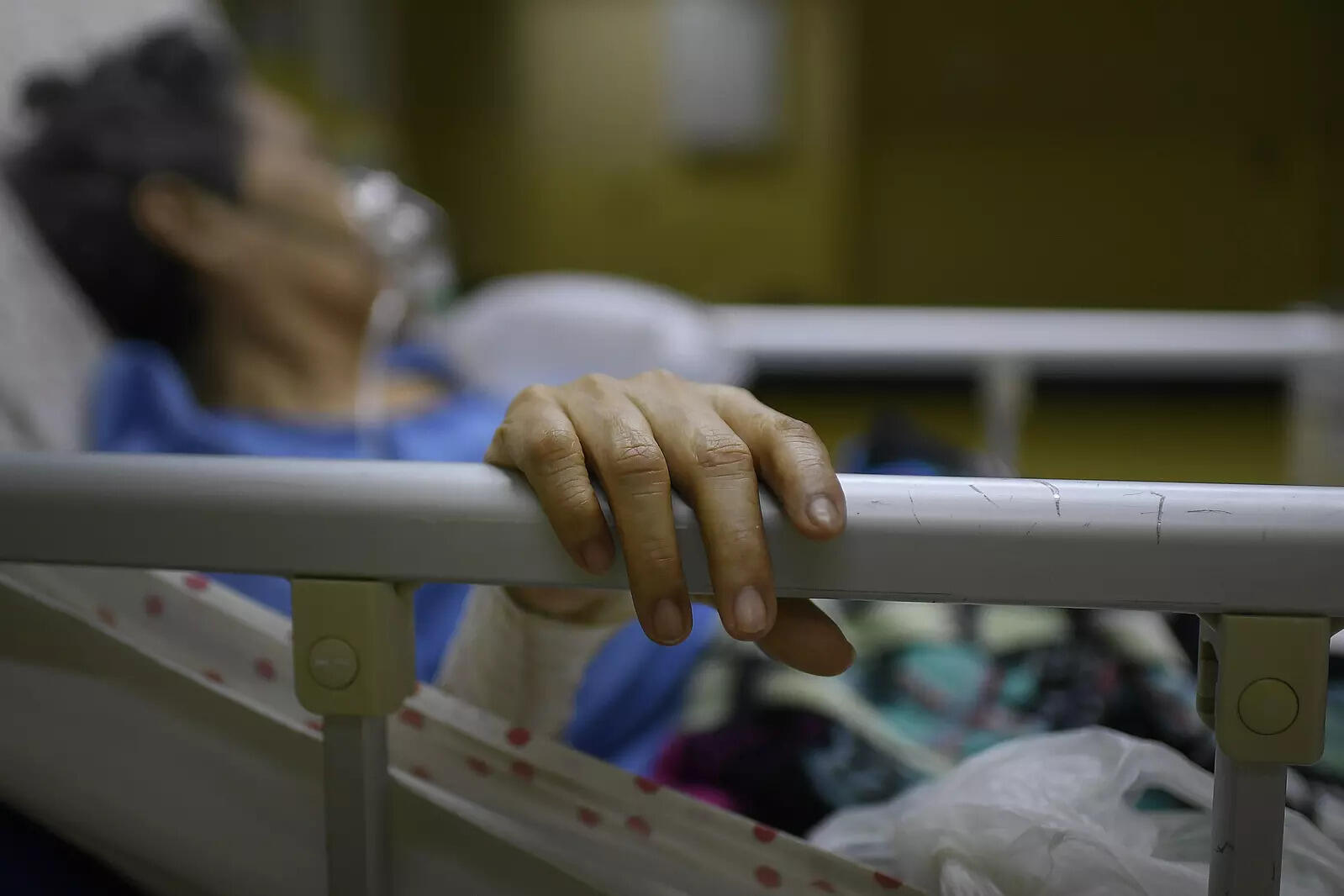 Hyderabad
: Unlike
Covid-19
cases landing in emergency department of
hospitals
during the first wave with less than 85%
oxygen saturation
, majority of the cases now reported are with 92%-93% oxygen saturation indicating less severity of cases.
While this is lower than the normal saturation levels of 98%-99% in healthy humans and 96% in smokers and people with asthma, majority of these cases can be dealt with high level oxygen supply set-up in an ICU. However, persistent low-grade fever is emerging to be the most common symptoms among patients now.
Nearly 65% of the overall cases landing at the King Koti Hospital and the Telangana Institute of Medical Sciences (TIMS), Gachibowli fall in this category of patients. "A few of these are also coming with scarring of lungs but majority are reporting with low grade fever, giddiness and other varied symptoms. Previously, majority of cases came with pneumonia and scarring of lungs and others had loss of smell and taste as common symptoms," said Dr Marri Mallikarjun, nodal officer, Covid isolation centre, King Koti hospital.
The fever is being observed for 7-10 days before patients report at the centres and are found positive. Also, unlike earlier when majority of the severe cases were found to be of people above 60 years of age, currently most cases are being seen in the 30s and 40s age group. "Now the trend being seen is that most admissions in the hospitals are of younger age groups which is a bit worrisome despite the fact that the severity of cases is low. Like previously, majority of the patients continue to be male this time too," said a state health official.