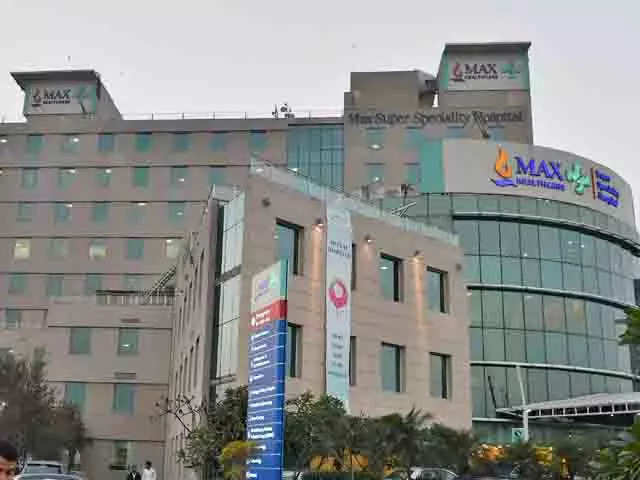 Max Healthcare
to manage 300 bed Muthoot
Hospitals
in Delhi suburb Hospital chain Max Healthcare Institute, on Thursday announced that it has entered into a long term services agreement with
Muthoot Hospitals
Private Limited (MHPL) for operations and management (O&M) of over 300 beds hospital being constructed and developed at Sector 10 Dwarka, New Delhi.
The hospital shall be operated under the name and style of Max Super Speciality Hospital, Dwarka, and is expected to commence its operations in the second half of 2023.
As per the services agreement which is valid for 30 years, Max will be entitled to a fixed service fee and a variable service fee.
The current arrangement is restricted to the first phase hospital, which is coming up on 8.62 acres of land.
"We are excited at the prospect of extending our services and providing care to communities living in South-West Delhi," said Abhay Soi, chairman and managing director, Max Healthcare.
"The arrangement underscores the focus and success of our strategic asset light model of growth and to start with, it will add 8% to our overall capacity in near future," Soi added.
Max has a total bed capacity of 3400 beds.
Max said the construction of a 10-storey hospital building is in full swing. The first phase hospital will have 100 intensive care unit (ICU) beds, 10 operation theatres, two cath labs and Linac bunkers used for treating cancer patients etc.
The hospital will cater to Dwarka – a Delhi suburb with a rapidly growing urban population of more than 12 Lakhs and is well connected to Manesar and New Gurgaon.
Max has major concentration in North India consisting of a network of 17 healthcare facilities. Out of the total network, eight hospitals and four medical centres are located in Delhi and the NCR and the others are located in the cities of Mumbai, Mohali, Bathinda and Dehradun.