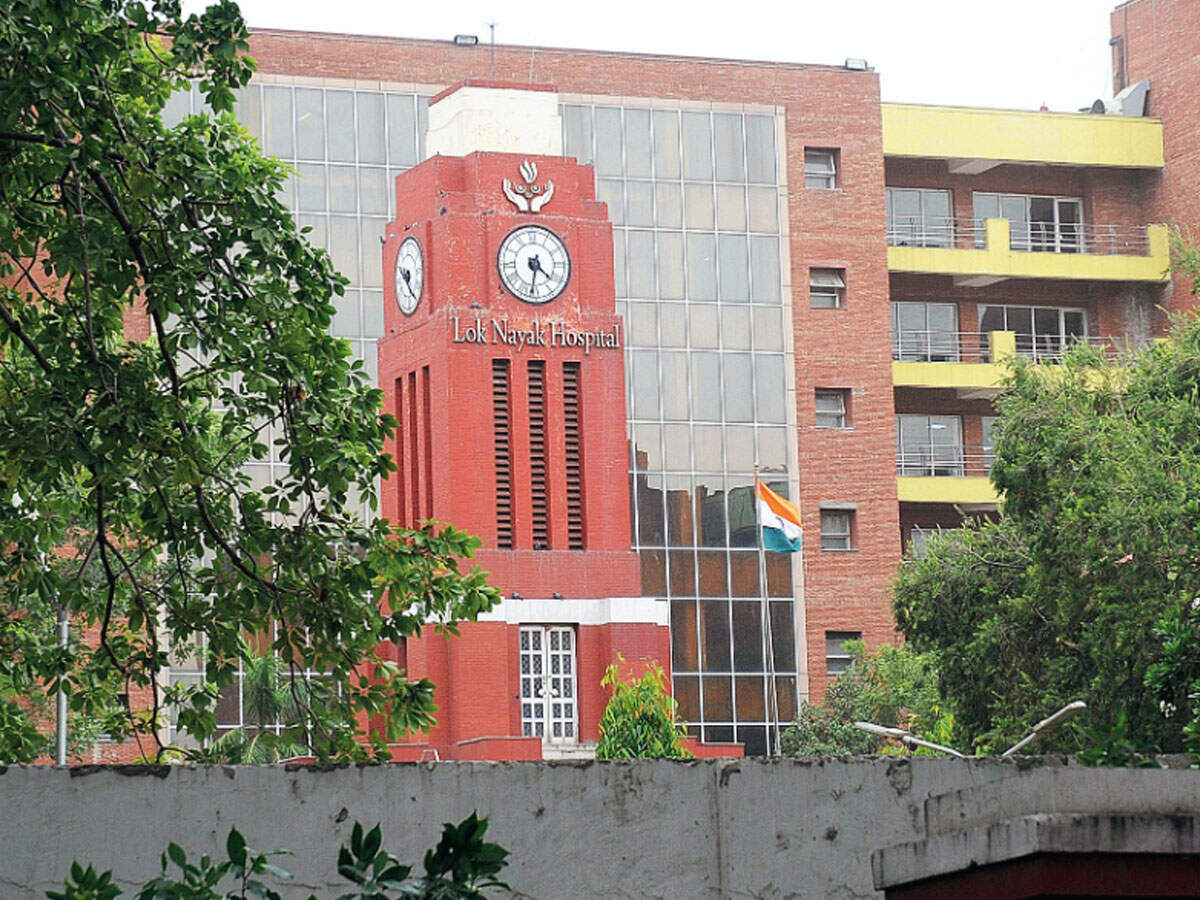 NEW
DELHI
:
Delhi government
's two biggest fully dedicated Covid
hospitals
—
Lok Nayak
and GTB —will soon be partially opened for
non-Covid
patients.
OPD
and other services will resume in the wake of the decreasing positivity rate of Covid cases, health minister
Satyendar Jain
said on Thursday.
In a press briefing, Jain said the Covid situation had improved a lot in Delhi. Compared with the 15.2% positivity rate on November 7, the positivity rate on Wednesday was 0.8%.
Delhi government has also decided to reduce the number of beds reserved for Covid patients in seven of its hospitals from 4,696 to 2,140 as part of the deescalation process, including reduction of Covid beds from 2,010 to 1,000 in Lok Nayak and from 1,500 to 500 in GTB.
"More than 85% of beds are available in hospitals. In the wake of this, Delhi government has decided that GTB and LNJP hospitals, which were fully Coviddedicated hospitals, will soon be turned into partially Covid-dedicated and made available to non-Covid patients. All departments and services, including OPD, will be resumed," Jain added.
With some Covid care centres also getting shut down, Jain said, "These centres did not see any patients for quite some time, therefore it did not make sense to keep them up and running."
Jain further said that "Lok Nayak Hospital currently has 38 positive patients who travelled to Delhi from international locations, out of which four have been found infected with the new strain." "Experts are still working on the new strain's analysis, to understand its intricacies. I assure you that all flights have been banned and no new cases have since then arrived. The ones who arrived earlier are being traced and tested and there is no need to worry," the health minister added.
Delhi government had on Wednesday ordered setting up of isolation facilities at four private hospitals for those who travelled from or transited through the UK between November 25 and December 24 and tested positive for the new strain of the coronavirus.
Jain said that Delhi government was completely ready for the vaccine rollout. "It is preparing 1,000 centres for the vaccination. We are only waiting for the vaccine to be made available," the minister added.
"So far, we are aware that they said the vaccine will be made freely available by the Central government but that is all the information we have."
When asked about Covid biowaste, Jain said that it was the responsibility of the civic bodies and they had been made accountable to handle it.