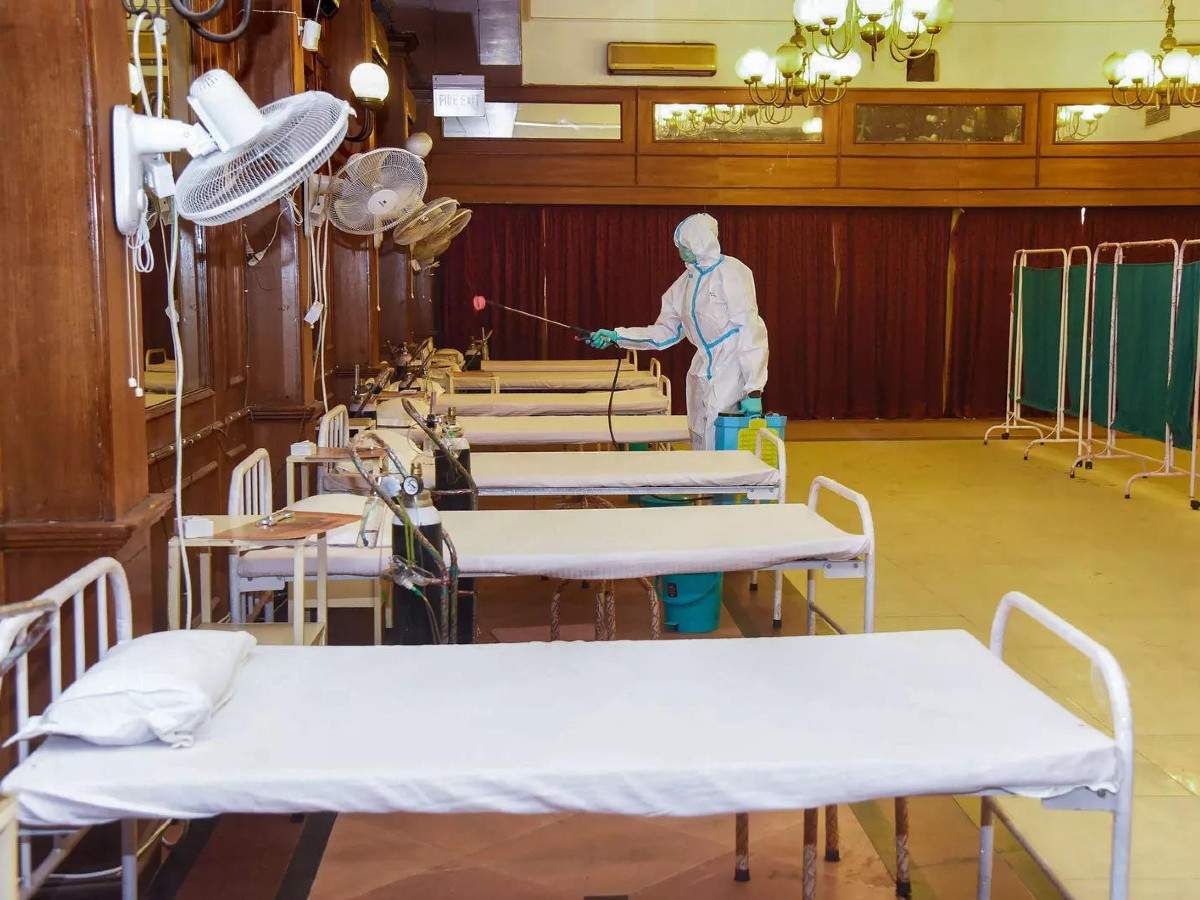 PATNA
: The Patna district administration on Monday announced the list of 90 private
hospitals
within its jurisdiction to provide treatment to
Covid-19 patients
. It has banned the
Covid treatment
in any other private hospital without the permission of the administration.
"The treatment against Covid-19 infection in any private hospital other than the 90 listed ones has been banned," the order by Patna DM Chandrashekhar Singh said.
The order said the treatment for Covid infection is being given in both government and private hospitals, but the relevant order has been issued to do proper monitoring of the treatment at private hospitals and to also maintain the steady supply of oxygen required by the approved 90 private hospitals, along with the government hospitals.
The order stated that not only the infected patients choosing a private hospital outside the approved list will be vulnerable to risks, but the institution itself will invite penal action if any unpalatable incident happened.
"There might not be supply of oxygen in those hospitals not on the list, which, in the situation, might put the patients under treatment in the unapproved hospitals in the risk zone," the order said.
"If any unpalatable incident happens, in case the number of beds is increased to accommodate more infected patients without prior permission in private hospitals outside the approved list and the treatment of patients is also done without permission, that private hospital will invite action," the order stated.
The approved private hospitals have been asked not to increase the number of beds without due permission from the authority concerned, since the estimate of the oxygen supply is prepared on the basis of the existing number of beds for the treatment.
"The number of beds in the 90 private hospitals can be increased only with the permission from the concerned, so that the estimate of the supply of oxygen can be made. Oxygen is being supplied in government and private hospitals making the optimum use of all the available resources," the order said.
The 90 private hospitals approved include Ruban Memorial Hospital, Ford Hospital, Rajeshwar Hospital, Paras HMRI, Samay Hospital, Asian City Hospital, Medipark Hospital, Narayani Emergency Hospital, Netaji Subhas Medical College, Sri Sai Hospital, Big Apollo Spectra Hospital, Pushpanjali Hospital, Rainbow Emergency, Udayan Hospital, Atlantis Hospital and Satyam Hospital.