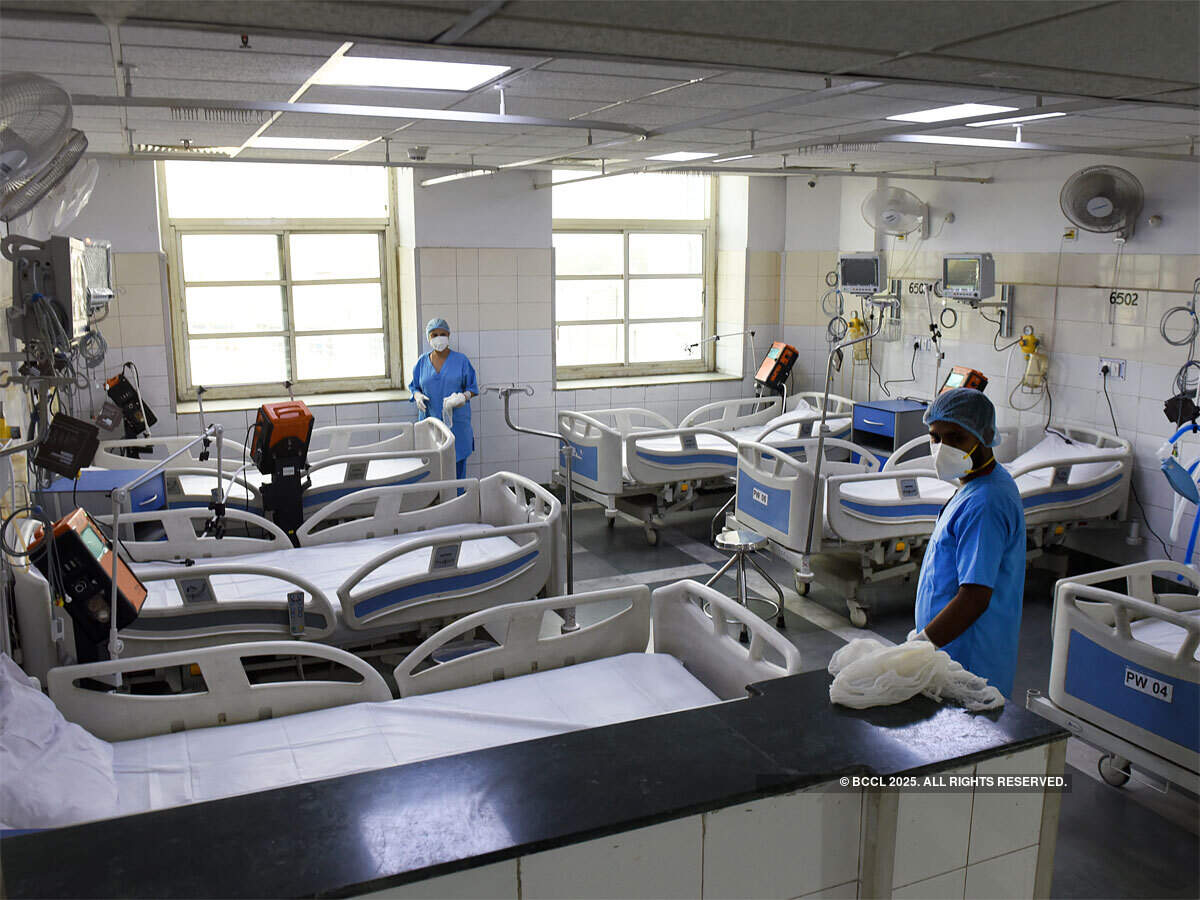 New
Delhi
: In the past 10 days, the capital's health infrastructure has become stronger with the addition of over 100
ICU beds
with
ventilators
and nearly 1,000 ICU beds without ventilators so that any further crisis caused by the
pandemic
can be handled smoothly.
The additions have taken the total number of ICU beds with ventilators to about 1,500 and without ventilators to over 3,500. The general Covid-designated beds currently stand at 19,000.
The need for more beds was felt in mid-November when 7,000-8,000 Covid-19 cases were being reported in the city every day and many patients were finding it difficult to get admitted in hospitals. Some private hospitals had reported 100% occupancy of ICU beds with ventilators.
An immediate need for boosting health infrastructure was felt after the expert panel formed by the Centre cautioned that Delhi may witness up to 15,000 Covid cases daily due to winter, pollution and festival-related gatherings. The state and central governments then made several interventions to create more beds, especially for critical care.
On November 1, there were 15,775 Covid beds, which increased to 18,693 by December 2. Currently, there are 1,491 ICU beds with ventilators compared with 1,396 around 10 days ago. Compared with 2,623 ICU beds without ventilators existing on November 21, the city now has 3,517 such beds.
The recovery of patients continues to be robust. Barring two days since November 20, the number of patients recovering in a single day has been more than the number of people testing positive for the disease. The recovery of home isolation cases is above 99%. While 44.6% Covid beds were vacant on November 21, the vacancy currently stands at 62.7%.