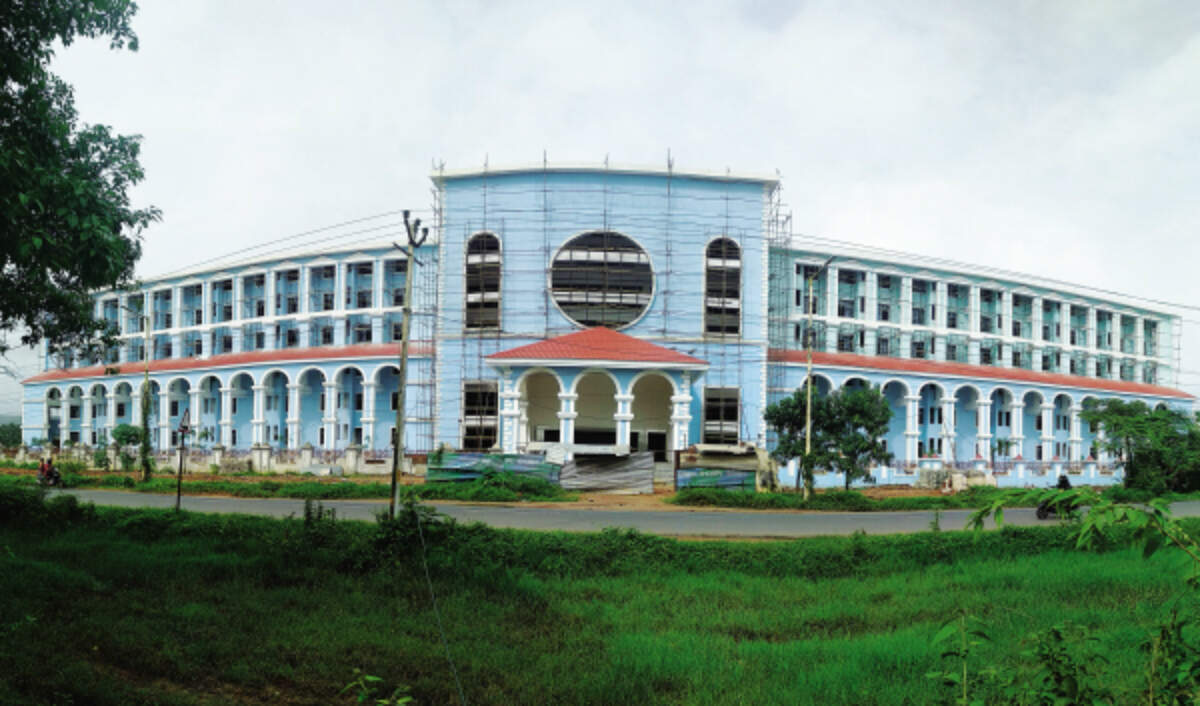 MARGAO: With the
Covid-19
caseload having declined over the past few weeks, the state's health department has turned its focus to the upgradation of the new
South Goa district
hospital. Sources in the health department said that moves are underway to develop the
new healthcare facility
into a state-of-the-art Covid hospital, complete with
operation theatre
, ICU, modern medical facilities and diagnostic tools, at the earliest.
"The work of requisitioning all required equipment for the new hospital is currently underway," a senior health official said.
"By rough estimates, the process of seeking government approvals, procurement and installation is likely to take 2-3 months. Until that time the ESI-Covid hospital will continue to function as a Covid hospital," the senior health official said.
Sources said that once the South Goa Covid hospital gets operational, the ESI hospital will continue to remain functional as a facility for treating mild to moderate Covid cases, while severe and critical cases will be treated at the new district hospital. Currently only mild to moderate cases, as well as step-down patients, are admitted in the South Goa district hospital.
However, sources said, no decision has been taken as yet over shifting the Hospicio hospital to the new district hospital.
The South Goa district hospital, meanwhile, has been getting good reviews from patients for quite some time now. Patients discharged from the hospital have been speaking highly of the service rendered by the team of doctors and health care workers at the hospital, apart from a fair level of hygiene maintained at the healthcare facility.
Though there's been no surge in Covid cases in Goa post-Diwali as was anticipated, medical professionals have advised utmost caution over the next two months, especially ahead of the Christmas and new year celebrations when the state will be witnessing a large number of tourist footfalls.
They are of the view that though Goa's graph has not shown any major spikes, one cannot let one's guard down even as there is need to be prepared for any possible second wave.
"However, we are now better equipped to deal with any situation, both in terms of facilities and the state of mind. With ample availability of beds and improvised infrastructural facilities in place, the confidence level of the medical fraternity is also on a high," a senior health professional said.
Nevertheless, medical experts have advised people to be watchful of one thing that could prove to be the state's undoing — Covid fatigue. "The wave hasn't ended. Everybody needs to exercise control and restraint for at least the next 2-3 months," a health official stressed.